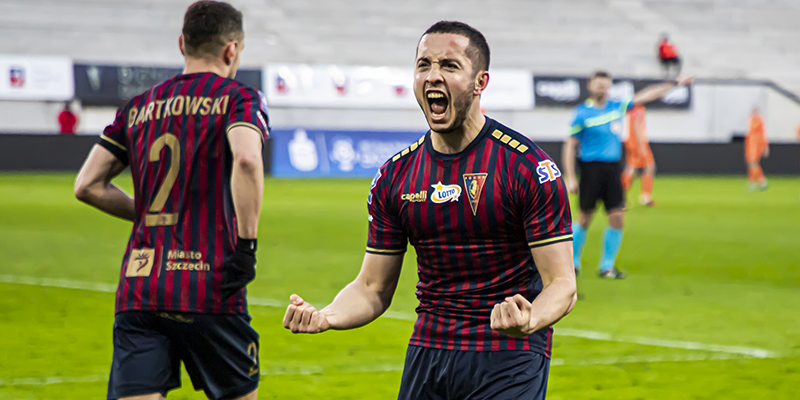 Vahan Bichakhchyan scored his second goal in Polish Ekstraklasa in his second game for Pogoń Szczecin. As in his debut with Piast Gliwice, he appeared on the pitch as a substitute in the 72nd minute. A week ago, he only needed five minutes to score a goal, on Sunday, in the next match against Zagłębie Lubin, only seven! It was a 1-1 draw when Bichakhchyan decided to shoot with his left foot from outside the penalty area. After this fantastic shot, the ball fell into the very top corner of the goal, giving Pogoń  victory 2:1. In this way Armenian super substitute has became the fans' hero.
He told the club's website:
— The atmosphere at the stadium was fantastic. The fans supported us at every moment of the match, we felt their support. Fans' cheering is needed especially in difficult situations when the team is not going. At such moments, cheering should carry the team, allow it to climb to the heights. We need this. When there was a draw on the scoreboard, our fans reacted wonderfully. I think that this victory is also largely due to their merit. Being a part of Pogoń and playing for such fans is a real pleasure.
After Sunday's victory, Pogoń is second in the Polish Ekstraklasa table with 43 points, 2 points behind the leader — Lech Poznań.
Dariusz Kurowski from Warszawa for Armenian Soccer
Image: Pogon Szczecin
©2022 Armenian Soccer